Getting started using technology in your practice can be daunting and overwhelming at first. In the past three weeks, our team has communicated with hundreds of psychologists, dietitians, nutritionists, psychiatrists, counselors and social workers to help them get started linking with patients and providing data-driven treatment. I've put together five easy steps to get started with Recovery Record - in only 5 minutes!
1. Sign Up
It's easy to get started with Recovery Record. Got an iPhone or iPad? Great! Just go to the app store and download Recovery Record Clinician. Once you've downloaded the app, click through a quick registration process and you are ready to go.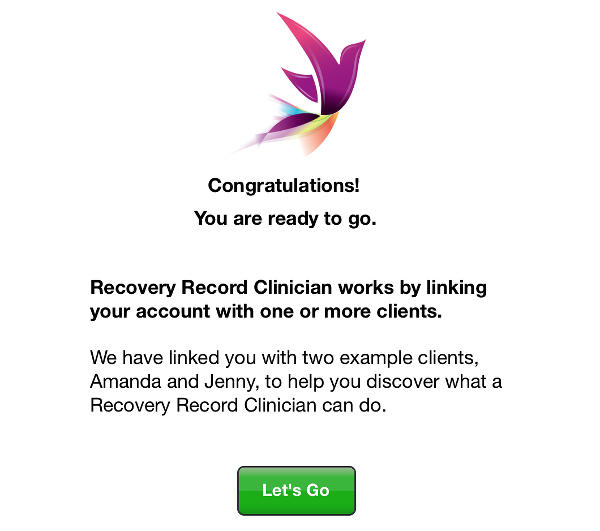 Easy, huh? You'll immediately see two pre-loaded sample patients. These are here to help you explore the app's capabilities.
Don't have an iPhone or iPad app? Don't worry, you can still register for a 'light' web account.
2. Link with a Patient
You're ready to link with patients! You can probably already think of several patients who would like to use Recovery Record, why not start with them? Just navigate to 'Manage Patients' in the main menu of the app then click on 'Invite Patient'. Type in your patient's name and email and we will notify them of your invitation.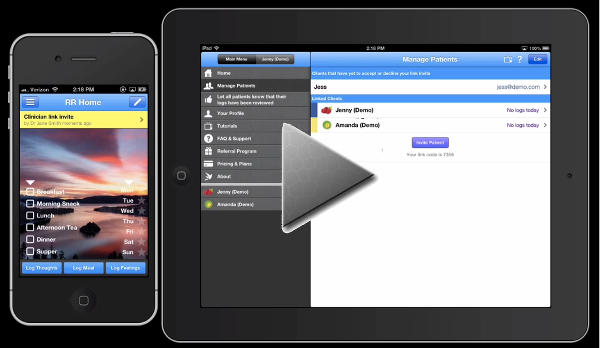 When your patients accept your invitation, you will be notified by email and will start to see them appearing in your patient list.
3. Notify Patients that you Viewed their Logs
Did you know that Recovery Record patients are more engaged if their clinician uses the one click 'let your patient know you viewed their logs' button? This button was designed to boost accountability and connection, with just one click. This one will take 5 seconds, not 5 minutes.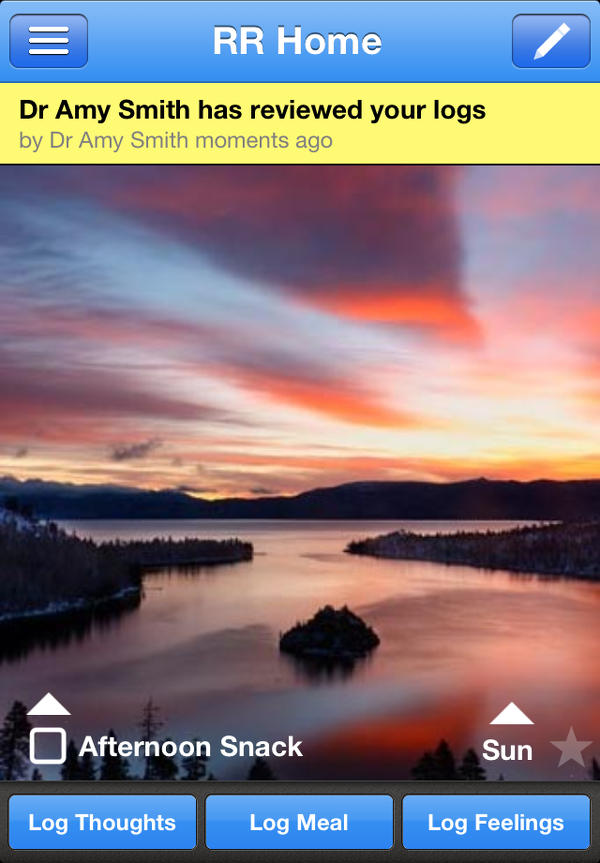 4. Review Patient Data
Next, let's view patient data in anticipation of their visit. In just 5 minutes you can get the complete picture of what has happened in between visits. Use the live activity feed of meals, feelings and thoughts and charts to identify opportunities for intervention.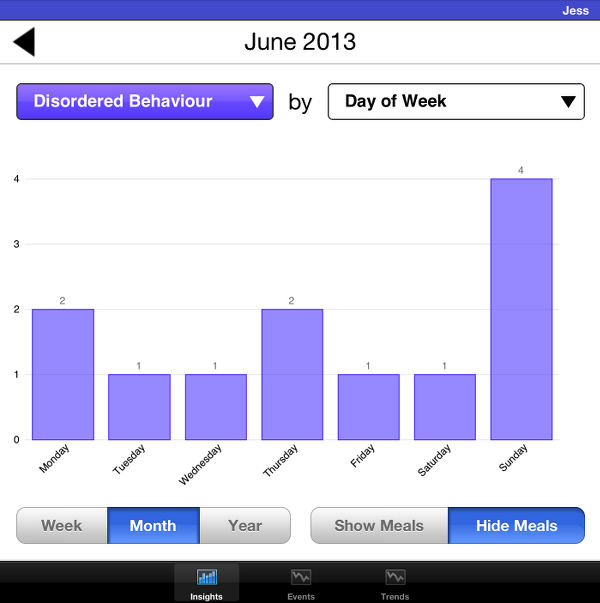 Now you're informed and prepared for a productive session!
5. Take the Next Step: Schedule a Training Session
Congratulations! You've made a start with Recovery Record in no time. If you are ready to learn more about all of the features at your fingertips we offer free training, including Q&A with our team. Just email jenna@recoveryrecord.com and type 'Free Training' in the subject line and we will be in touch to set up a time.
We look forward to helping you get started!