Innovative partnership provides for both the rigor and reach to support hallmark study
Genetics research has traditionally been hampered by difficulty attaining large sample sizes. Recovery Record, the world's largest mobile eating disorder community for practitioners and patients, today announced a unique partnership with the Anorexia Nervosa Genetics Initiative (ANGI). Recovery Record mobile app users will be invited to participate in ANGI – a research study with the goal of identifying specific genes that contribute to anorexia nervosa in hopes of advancing prevention and more effective treatment opportunities in the future. This strategic partnership is an example of the growing power of mobile health apps.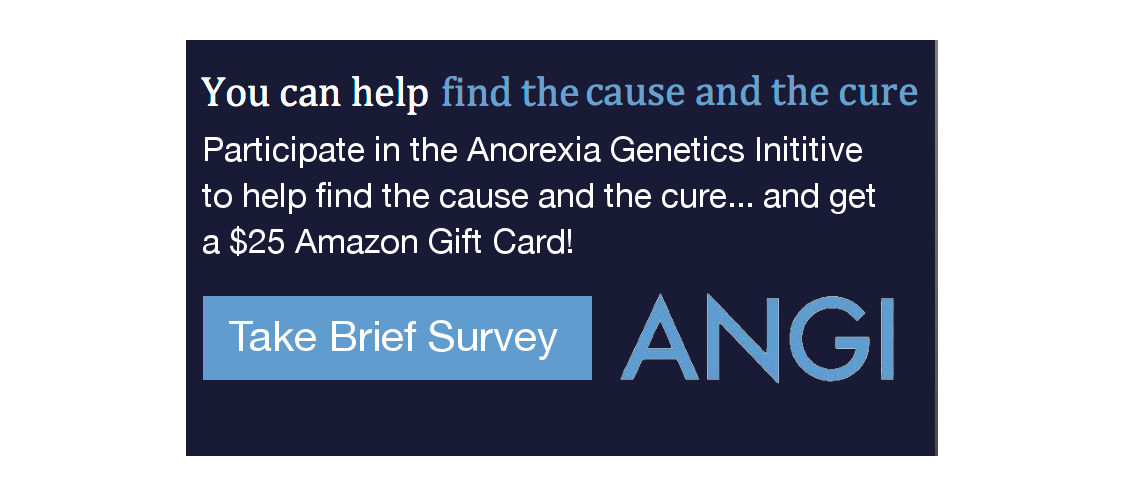 Led by Professor Cynthia Bulik and a team of investigators at the University of North Carolina at Chapel Hill and the Queensland Institute of Medical Research, Australia, ANGI represents the largest and most rigorous global effort to detect genetic variations that contribute to eating disorders. Size matters when it comes to detecting causal genes of human diseases. ANGI is the cornerstone of a global effort called AN25K, which has set the audacious goal of collecting 25,000 DNA samples globally from individuals who have had anorexia nervosa at any time in their life by 2016.
ANGI selected industry leader Recovery Record because of their commitment to scientific methodology and user base size. Recovery Record provides a secure, free and seamless way for people with eating disorders to receive evidence based treatment components. The application has achieved unprecedented adoption in a typically tough to reach group. Since it's inception in 2012, over 6,000,000 therapeutic assignments have been completed by almost 200,000 individuals with eating disorders.
Professor Bulik explains, "My work in this field has spanned four decades. Never have I seen such an outpouring of community and desire to "give back" by people who have suffered from this pernicious illness. My life's passion is to figure out anorexia nervosa and to prevent any further loss of life. I can't do it without partners with reach like Recovery Record and every single person who signs up to participate in ANGI. I know 25K is a lofty goal, but together we can show the world how the eating disorder community can band together to find a cause and a cure."
Who is eligible to help?
If you currently have anorexia nervosa, or if you had it in the, you can help by taking part. If you have a patient, friend or family member with anorexia nervosa, you can help by referring them to ANGI.
What is involved?
The process has three stages:
Complete a short survey in your Recovery Record app or online
If you are eligible, you are invited to complete a brief 30-minute questionnaire
Roll up your sleeves to provide a blood sample for science!