Unlock additional reimbursement for asynchronous communicating with patients through Recovery (non-face-to-face)
Get reimbursed about $100 per week per active patient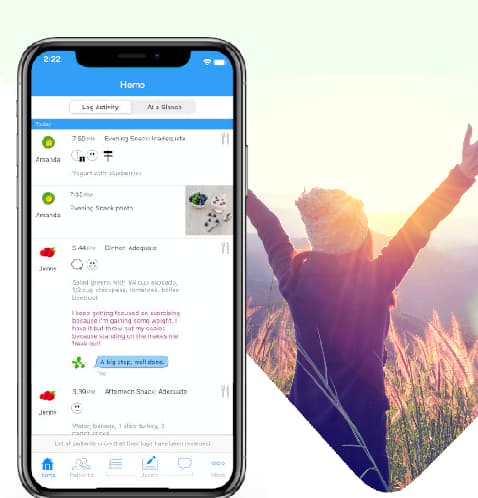 99421

Online digital evaluation and management service, for an established patient, for up to 7 days, cumulative time during the 7 days; 5-10 minutes.

Approx. reimbursement: $15

99422

11-20 minutes

Approx. reimbursement: $31

99423

21 or more minutes.

Approx. reimbursement: $50
Code Explanations
Online medical evaluation services are non-face-to-face encounters originating from the established patient to the qualified health care professional for evaluation or management of a problem utilizing internet resources. The service includes all communication, prescription, and laboratory orders with permanent storage in the patient's medical record. The service may include more than one provider responding to the same patient and is only reportable once during seven days for the same encounter. Do not report these codes if the online patient request is related to an E/M service that occurred within the previous seven days or within the global period following a procedure. Report 99421 if the cumulative time during the seven-day period is five to 10 minutes; 99422 for 11 to 20 minutes; and 99423 for 21 or more minutes.
Coding Tips
These codes are used to report non-face-to-face patient services initiated by an established patient via an on-line inquiry. Providers must provide a timely response to the inquiry and the encounter must be stored permanently to report this service. These services are reported once in a seven-day period and are reported for the cumulative time devoted to the service over the seven days. Cumulative time of less than five minutes should not be reported. A new/unrelated problem initiated within seven days of a previous E/M visit that addresses a different problem may be reported separately. Medicare and other payers may not reimburse separately for these services. Check with the specific payer to determine coverage. For nonphysician on-line medical services, see 98970, 98971, and 98972. Do not report these services when performed concurrently with other billable services, such as 99202-99205, 99212-99215, 99241-99245, or when using the following codes for the same communication: 99091,99339-99340, 99374-99380, or 99487-99489. Do not report these services for INR monitoring when reporting 93792 or 93793.
Usage patterns of Recovery Record for Clinicians that should qualify
Always check with the payer for coverage of these codes, rates and any extra requirements. Between sessions, patients should be doing a fair amount of self-monitoring. In session encourage your patients to ask questions about any problems they are having along with their self-monitoring between sessions. Over the course of 7 days review self-monitoring, messages and comments and respond appropriately as you would normally with Recovery Record. Take a note of the time spent in Recovery Record for Clinicians and bill for one or more of the codes. From the clinician web interface, generate PDFs, screenshot or print to PDF relivant communications to add to the patient's medical record. We are always improving Recovery Record and will be building out more-and-more tools to help with streamlining claims.
Terms to know
Established patient. Patient who has received professional services in a face-to-face setting within the last three years from the same qualified health care professional or another qualified health care professional of the exact same specialty and subspecialty who belongs to the same group practice. If the patient is seen by a physician/qualified health care professional who is covering for another qualified health care professional, the patient will be considered the same as if seen by the physician/qualified health care professional who is unavailable.
Qualified healthcare professional. Individual who is qualified by education, training, licensure/regulation, and facility privileging to perform a professional service within his or her scope of practice and independently (or as incident-to) report the professional service without requiring physician supervision. Payers may state exemptions in writing or state and local regulations may not follow this definition for performance of some services. Always refer to any relevant plan policies and federal and/or state laws to determine who may perform and report services.
ICD-10-CM Diagnostic Codes
There shouldn't be any isusues billing with these ICD-10 diagnostic codes (or others). But please check with the payer first.
F50.01 - Anorexia nervosa, restricting type

F50.02 - Anorexia nervosa, binge eating/purging type

F50.2 - Bulimia nervosa

F50.81 - Binge eating disorder

F50.82 - Avoidant /restrictive food intake disorder

F49.x - All anxiety related codes

F32.x - All depression related codes